Indigo, Rainbow, and Crystal Children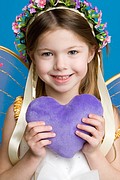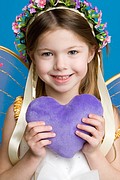 Indigo, Rainbow, and Crystal Children
How to assist and cultivate their gifts and talents
Learn to assist your child or children to grow and stay open in a joyful manner without pressures or labels.
The children with us today on the planet are much more intuitive and highly sensitive. They remember to be their true selves and soul self. Many of them are having difficulties operating in a world that is vibrating slower than they are and not with as much wisdom as they have. These children are being stifled, or labeled ADD, ADHD, or dyslexic to the point that these labels are affecting them and how they live in this world.
Growing up with talents that were strange to others I can identify with the effects of being labeled and having expectations of me as a child. The children today are beyond that and are needing a safe and nurturing environment that will understand them and allow them to grow and experience.
I invite all of you to join this class to discover how it takes more than just parenting skills to raise today's children. This workshop assists parents to let go of old programs and patterns, allowing them to raise their own vibrations and awareness of what their children truly need- or may be asking for through their behavior and actions. This new awareness will help your child to reach their highest potential.
Teachers, parents, grandparents, aunts & uncles would all benefit from this class.